availability is limited | select dates only | $10 registration fee
Join ZTrend as we introduce you to the best secondhand shops for gently used clothing at reasonable prices that will surprise you. With your keen eye, you can also find well-priced true-vintage and better clothing.
HOW DOES 'Mini Secondhand Shopping Tour' differ from our full shopping days? Our 'Mini' is a condensed version of a full price day. We reduce the amount of shopping time in each store; visit fewer shops, and will share with you a condensed version of more shops to visit on your own!
ZTrend's second-hand shopping days are for those who have an eye for quality, understand the value of thrifting, and doesn't require a label to dictate their wardrobe choices. It's all about being a good shopper with a good eye for beautiful things where the prices are much lower than if you were to purchase it in a curated vintage shop.

HOW DOES IT WORK?
There is a non-refundable $10 registration fee for each person to join our 'Mini' shopping day. Then at the end of your 90 minue shopping experience, you pay what you think it was worth to you!
- Discover some of the best second-hand shops in New York City.
- Visit 2 to 3 stores where you can find unusual and fine things at bargain prices.
- BONUS: Once our time together is over, a mapped shopping guide of more than 10 additional shops to visit on your own will be emailed to you.
- Shop up to 25 minutes in each store.
- You will have time to shop and try on clothing.
- Ask your shopping expert for tips on how to shop second-hand and vintage.
- Learn how to find the best sample sales in New York City for a savings as deep as 90% off retail!
- There will be a limited selection of clothing for men, children and +size clothing. No high-end designer clothing on this shopping day.
- Shops will offer seasonal attire: clothing, shoes, hats. gloves, purses, jewelry; home items include books, Bric-a-brac, kitchen and tableware, furniture and decor.
---
90 minutes hours total, rain or shine.

non-refundable $10 booking fee. At the end you pay what it was worth to you.

Will vary (depending upon your booking)



This shopping tour may be purchased up to 1 hour prior to start time.

- All attendees are at least 15 years of age to attend.

- All attendees are able to stand and walk without difficulty.

- Wear comfortable walking shoes: We will walk up to 1.5 miles.

- Dress in clothing that you can easily change in and out of, as well as clothing you can try on over.

- No lunch stop, but refreshments are accessible during the tour or at the cafe meeting location.

- food and beverages are not included.

- Clothing sizes from 0-12 with no guarantee of size availability due to the nature of second-hand shopping.

- Please refrain from excessive cell phone use while shopping..

- Meet your guide 10 minutes before start time.

- At the end of the day paying your guide what you thought the shopping experience was worth is the only way to show your appreciation on a "Pay As You Wish" shopping day.

Better second-hand charity shops, thrift shops.

---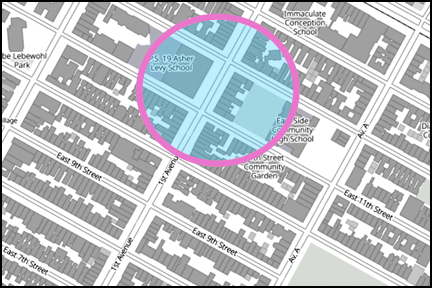 Our meeting place will offer organic fast food and fresh coffees are prepared at affordable prices!
Location and travel directions will be revieled upon purchase.

---